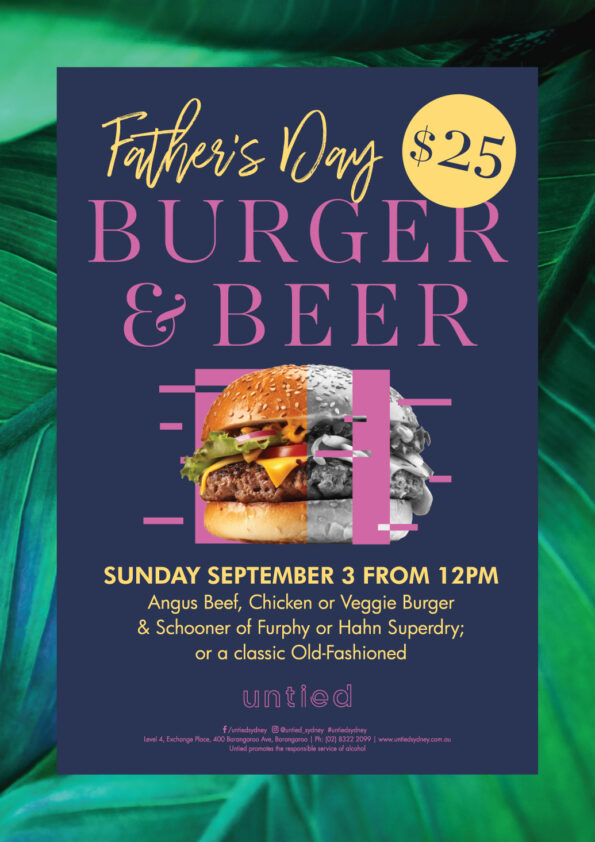 Father's Day
Sunday 3rd September
Treat Dad to a delicious meal at Untied this Father's Day!
We're serving up a special Dad is sure to love. For one day only you can dig into a Burger & Beer for just $25.
Take your pick from an Angus Beef, Chicken or Veggie burger, plus a Schooner of Furphy or Hahn Superdry; or a classic Old-Fashioned
Book a table today!